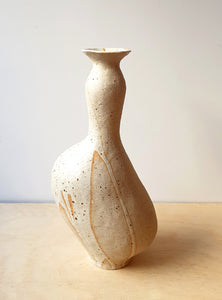 CAN BE ORDERED - CONTACT FOR PRICE
Tall hand built vase  inspired by birds. Perfect for a single flower or branch.

One of a kind vessel made in light grey stoneware with lava dots and a splash of transparent glaze.
Made and designed by Ulla Bang Jørgensen.
Height 32 cm.